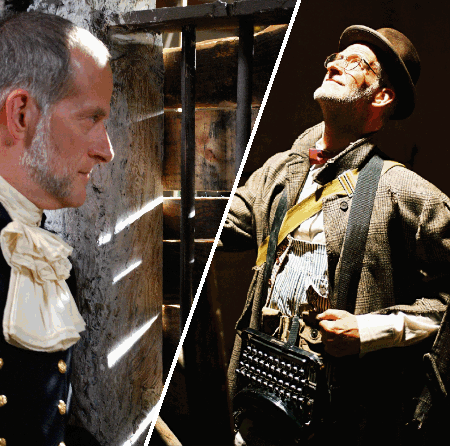 Theatrical and Comedic demo reels each 1-minute.

Longer Reel--Scene clips from 12 films in 2:25.



The Fourth Horseman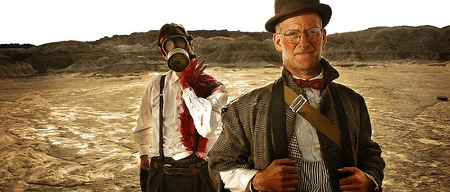 Watch Winslow's clip on YouTube! (0:27) Graphic novel format (1:53)

Summary:
In a subversive take of the classic western, The Fourth Horseman tells the story of the Drifter, a bandaged gunman on a desperate quest to survive the nuclear ravaged remains of 1950s America. He is taken under the wing of the reverend Jake Aldridge, a sociopathic preacher, the leader of a dangerous array of men on a holy quest through the wasteland, their destination unknown. One of those horsemen is Winslow Merryweather, the unhappy man saddled with an antiquated typewriter and assigned with chronicling the exploits of the reverend, played by Joseph Steven.


Oblivious
(The 168 Project Festival, 2010)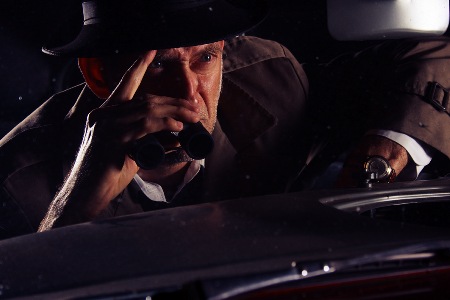 View film noir clips! (1:46) (5:47) (entire film 11:00) (voice over 0:58)

Summary:
It's 1940 and gumshoe detective Jake McLaurin, played by Joseph Steven, investigates a shooting at some ritzy Beverly Hills mansion. When he arrives, he finds the lady of the house in a daze, a baby alone in a locked car, and the body of an actress shot through the chest--to which all of the other party guests in the manor seem to be... oblivious.


Pawn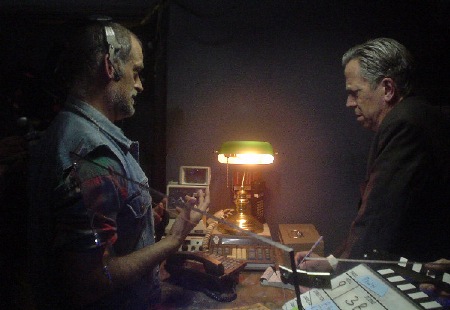 ). (Vimeo, 1:36entire short, 18:46--see 02:10 to 04:00).

Summary:
In the imminent future, a callous pawnbroker runs a shop that deals in trafficking human memories. A regular, Emmett, played by Joseph Steven, would sell just about anything in his head to feed his fixes.

Cup O' Joe
(The 168 Project Festival, 2011)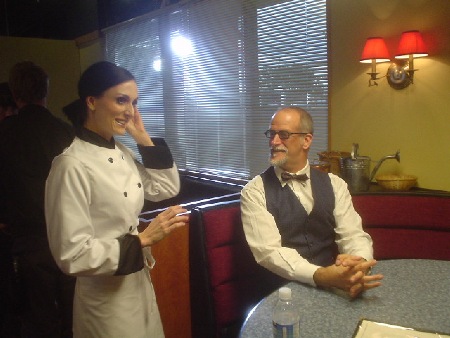 See Arthur's scenes: excerpts (1:30), full (2:35).

Summary:
A failed restauranteur from the big city lands in a small town, looking for her second chance, where she encounters a cranky old female judge and the judge's timorous beau, Arthur, played by Joseph Steven.


The Portrait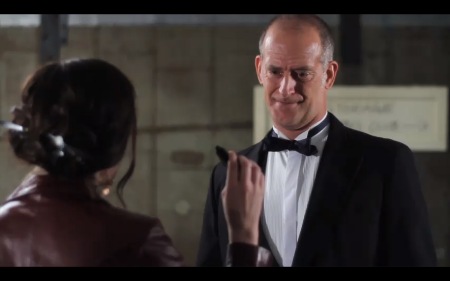 Watch the Manager's clips (1:20)

Summary:
The tale of Dorian Gray takes on a twist in 1890s dystropian London, as a young woman defends her fiancé accused of serial murders. Her investigation of a weapon leads her to the Manager of an auction house and gentleman's club, played by Joseph Steven.


Young Gentlemen Explorers
Episodes 2 & 6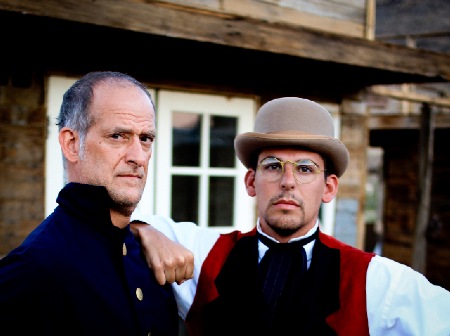 Watch the trailer for the newest web series from Standard Issue TV.

Summary:
Set all across a steampunk version of the United States in 1893, Marcus O'Riley and his partner The Magician specialize in the retrieval of folklore objects. While visiting a Chicago brothel, they get arrested by Police Captain (Joseph Steven), and conscripted into service by a mysterious government agency.

Wanda at Large
"The Un-natural" Episode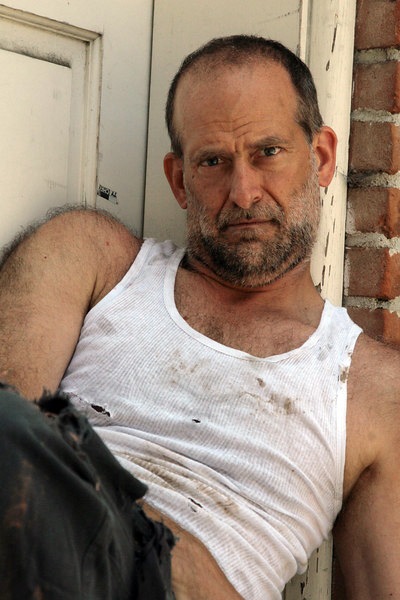 (Clip of unaired episode not yet released from Warner Brothers, 0:26)

Summary:
Comedienne Wanda Sykes takes to the streets as brash interview reporter who covers the man-on-street, an amorous Homeless Bum, played by Joseph Steven, about to propose to a woman of the streets.

The Last Days of Toussaint L'Ouverture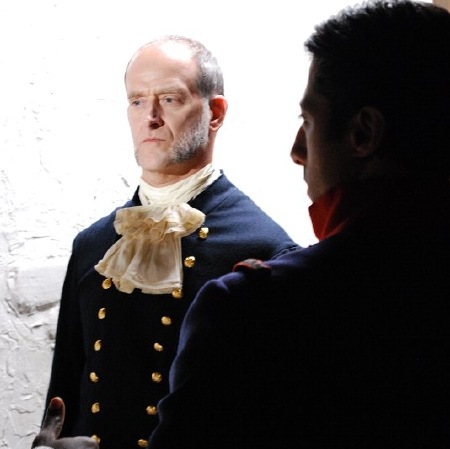 Watch the Warden clip on YouTube! (01:00)

Summary:
Toussaint L'Ouverture, the indigenous liberator of Haiti is imprisoned by Napoleon and questioned by General Cafarelli under the eye of the prison Warden, played by Joseph Steven.


Mariah, Everday Ordinarily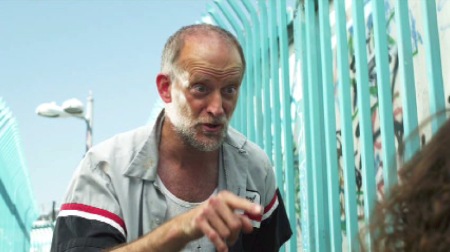 Watch Homeless Edmund clip on YouTube! (0:54) (2:56)

Summary:
A little girl's lost dog leads her to adventures and lesson of life learned on the streets from a quirky sage, Homeless Edmund, played by Joseph Steven.


Light Showers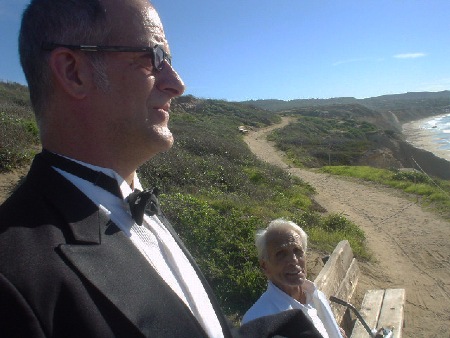 View the Butler clip from Light Showers on YouTube! (1:00) (1:28)

Summary:
Three stories of redemption, told in three different time periods, are each unified by a decades-recurring meteorite shower and the need for simple human touch ...such as that shared between a dying millionaire and his butler, played by Joseph Steven.


Beverly Hills Hair Salon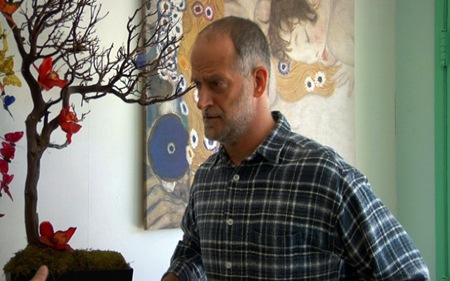 Watch Weird George clip on YouTube! (0:25)

Summary:
A new Reno 911-style dramedy is an improvised show that takes place at an upscale hair salon in Beverly Hills. The staff welcome a handsome new hairdresser to the crazy world at the salon that includes devisive managers, devious rivals, diva boys, deranged killers, and the other usual patrons like Weird George the Stalker, played by Joseph Steven. ...Maybe he's the killer!


History of Made Up Things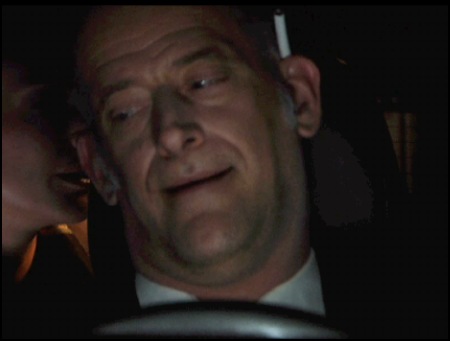 Watch Limo Driver's clip on YouTube! (0:27)

Summary:
A faded top model is dropped off at a warehouse studio where her photo session and photographer are not all they claim to be. Limo Driver played by Joseph Steven.


La Première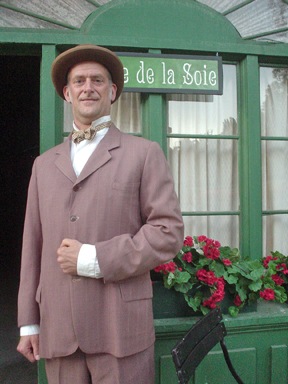 (clips coming soon)

Summary:
James Earl Jones narrates this prize-winning film from The Doorpost competition, about the Lumière Brothers racing to invent the devices of cinematography before Thomas Edison could. Set in Lyons, France and filmed in French, Joseph plays a theater goer alarmed by the visuals of the first seen motion picture, when he and other patrons think a train has appeared in the local Café de la Soie.


Where There Were Giants He Saw Windmills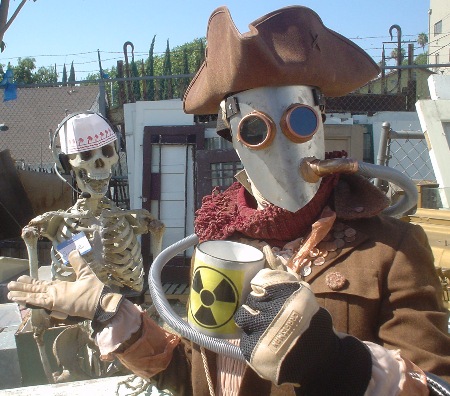 View Cervantes scenes: excerpts (2:10), full (2:57).

Summary:
In a post-apocalyptic world, harsh reality and imperceptible fantasy collide when Terraformer (a revisioned Sancho Panza) encounters the near insane, and radio active, Cervantes (portrayed by Joseph Steven).


The District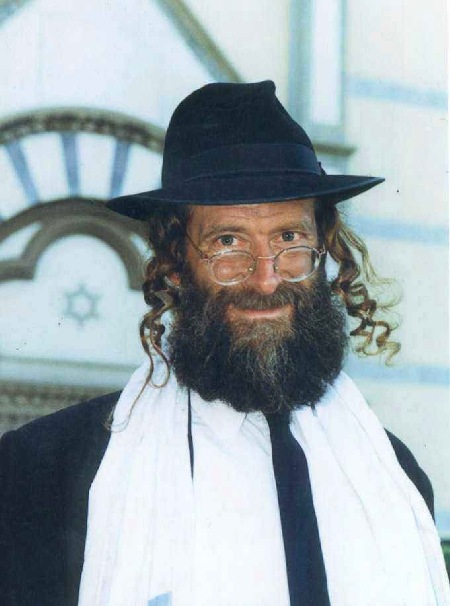 Summary:
Guest star Ernest Borgnine investigates the murder of Hassidic diamond courier, Milton Hirsch, played by Joseph Steven.


Club Infinity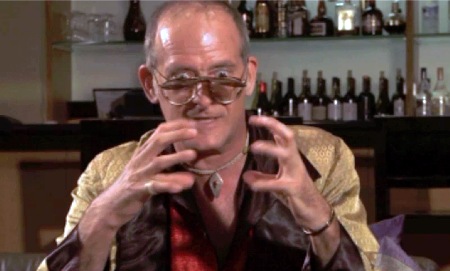 View Weirdo excepts (1:09).

Summary:
A man discovers his name on the doorman's guest list to an exclusive club, into which he didn't even know he wanted to go, where he encounters a weirdo barfly (played by Joseph Steven) ...literally from hell.


The Confrontation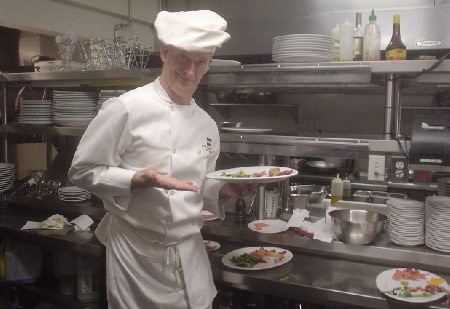 View clips of Head Chef (0:39).

Summary:
A Muslim sous chef is ordered by the restaurant's Head Chef, played by Joseph Steven, to prepare a very special pork dish that leads to an otherworldly encounter ...with a pig.


Anguish

Watch Dr. Brown clip on YouTube (0:45)

Summary:
Detective Gray and Dr. Brown, a criminal psychologist (played by Joseph Steven), interrogate a young murder suspect who can no longer distinguish if he is a suspect in custody or an actor out on an audition.